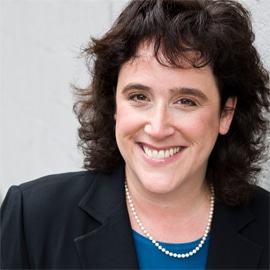 Wendy Novicoff, Ph.D
Senior Associate Partner
Wendy Novicoff is a certified Six Sigma Master Black Belt. She is an Associate Professor in the Departments of Public Health Sciences and Orthopaedic Surgery in the University of Virginia (UVA) School of Medicine. She teaches quality and performance improvement methodologies to medical students, residents, and fellows in the School of Medicine, including the Masters of Public Health program. She also directs research and quality projects for students within Orthopaedic Surgery and perioperative services. She has led more than 50 projects in perioperative services, including projects on improving throughput, increasing on-time starts, decreasing turnover time, and decreasing supply costs.
As a member of the first group of trained Black Belts at UVA, Dr. Novicoff has participated in several waves of projects at the UVA Health System, and she was part of the first group of Healthcare Master Black Belts trained by GE Medical Systems in 2002. In addition, she has technical expertise in team building and facilitation, project management, and organizational behavior change. Her project work has encompassed most areas of healthcare systems and processes, including billing, scheduling, throughput, staffing effectiveness, and data quality, and she has employed both the DMAIC, DFSS, and Lean methodologies.
Dr. Novicoff received her undergraduate degree from Duke University and her graduate degrees from the University of Virginia, and she has continued work on her research interests in health services research, outcomes evaluation, and hospital/health system data quality and integrity. Wendy has presented at national conferences for several organizations, including the International Society of Six Sigma Professionals (ISSSP), the University Health System Consortium (UHC), the International Quality and Productivity Centre (IQPC), the American College of Healthcare Executives (ACHE) and the American Evaluation Association.