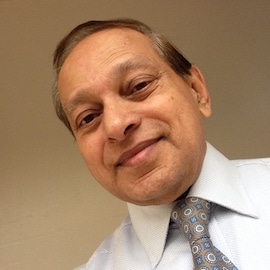 Nishat Khan
Associate Partner
Nishat is a Business excellence professional with 25+ years experience in problem solving and process improvement in medical device manufacturing, healthcare, computer hardware, software engineering, system availability, customer service, manufacturing, supply chain and spare parts logistics. He served as engineering manager and director at Siemens, DEC/HP, Sun, Kaiser, Abbott and others. He is a leader committed to customer focus, cross-functional team dynamics, using superior analytics, root cause and problem solving skills to handle simultaneous objectives. He is proficient in process design, value stream improvement, program management (PMP) and change management. Nishat offers 25 years of experience in defining, leading and mentoring projects focused on process design and sustainable improvements at various levels of organizations.
While at Kaiser Permanente, Nishat helped roll out an improvement program, built the improvement institute from the ground up as a faculty member, trained hundreds of improvement advisors, and mentored numerous improvement projects to reduce mortality and morbidity by up to 90%. While at Abbott, Nishat integrated Lean Six Sigma as part of the CAPA (corrective and preventive action) process to increase quality & FDA Compliance. He also improved service efficiency by reducing inventory, and optimized supply chain by effective management of non-compliant materials.
Nishat is a certified Lean Six Sigma Master Black Belt and has a bachelor's degree in Electrical Engineering and a Master's degree in Industrial Engineering, and a track record of achieving enterprise objectives by cascading metrics and balance scorecards at different levels.