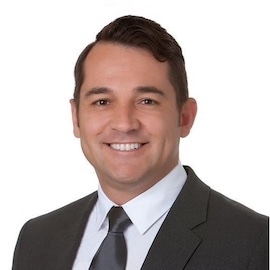 Neil Thomas Beyersdorf
Associate Partner
Being passionate about increasing corporate profitability while improving and enhancing customer experience, Neil Beyersdorf has over two decades of continuous improvement management and leadership experience among Fortune 100 companies from multiple industries including automotive manufacturing, financial services, high tech, utilities, and the Department of Defense. As a certified Lean Six Sigma Master Black Belt, Neil has trained and coached hundreds across all organizational levels in DMAIC (Define, Measure, Analyze, Improve, Control), the Lean Six Methodology, to create and enhance organization's culture of continuous improvement. As a certified Change Management Practitioner, Neil leverages, ADKAR (Awareness, Desire, Knowledge, Ability, Reinforcement), Prosci's Change Management Methodology, to inform and influence executive leadership and to empower and transition senior management thru organizational change. His focus of expertise is strategic planning, journey mapping, and buildout of the architecture and framework of continuous improvement deployments, business transformations, and organizational change management initiatives with executive leadership and facilitating and coaching continuous improvement projects with senior management and product/process improvement teams.
Over the last decade, Neil has overseen multiple continuous improvement deployments and organizational change management initiatives. His most recent initiative was with the United States Naval Special Warfare Command. With the SEAL Basic and Advanced Training Commands, based on the west coast in Coronado, CA and in the east coast in Virginia Beach, VA, the United States Naval Special Warfare Command employs over 10,000 military and civilians. Reporting to the admiral quarterly and to the commanding officers of each coast on a monthly basis, the objective of the initiative was to establish the infrastructure of a fully staffed Knowledge Management Office with the capabilities to implement innovative solutions to continuous improvement opportunities. The initiative resulted in an estimated annual savings of $4 million in operational costs through increased efficiencies and improved processes achieved by the training and coaching of the Lean Six Sigma Methodology. Innovative solutions included the implementation of a student management system to track the career of a SEAL from recruitment to end of service and to gather data for business intelligence for predictive analytics and the implementation of a learning management system to enhance and improve the efficiency of SEAL training.
Another successful initiative of Neil's was enterprise-wide business transformation, organizational change management, and business process management initiative with a subsidiary of McGraw Hill Financial, J.D. Power and Associates. Headquartered at the time in Westlake Village, CA, J.D. Power and Associates employs over 800 located in the United States, Germany, and China. Reporting to executive leadership at McGraw Hill Financial monthly, and J.D. Power and Associates weekly, the objective of the initiative was to aggressively build and enhance the company's survey data, analytics, and customer insights, to insource the programming of the digital surveys, and to transform operational quality and productivity of the product portfolio through the implementation of new production and operations management technology. The initiative resulted in an estimated annual savings of $9 million by insourcing the programming of the surveys and in operational costs through increased efficiencies of improved processes achieved by the training and coaching of the Lean Six Sigma Methodology. To enhance operations, an innovative solution implemented was a project management tracking system for reporting project status and project metrics.
As a VP of Business Re-engineering at Countrywide Financial Corporation, Neil also has M&A experience with the merger Bank of America and Countrywide Financial Corporation. Headquartered in Calabasas, CA, the newly formed Bank of America Home Loans and Insurance organization employs over 200,000 with consolidate revenue of $91 billion (2018). Neil was a lead for corporate risk, finance, and accounting functional streams during the assessment, transition, and business as usual phases leveraging the Lean Six Sigma and Prosci's organizational change management methodologies. Post-merger, now as a VP of Quality and Productivity at Bank of America, he established and maintained a "war room" utilized to visually display both current state and future state end-to-end mortgage processes and to conduct project reviews with senior management and executive leadership. Reporting monthly to executive leadership and weekly to senior management, Neil led the current state assessment of the end-to-end mortgage and loan origination process to identify business as usual process owners, IT systems, and Lean Six Sigma projects prioritized based on potential cost benefits. His efforts resulted in the implementation of business process management web-based software platform for process documentation, process performance metrics, and process control plans.
Neil earned a Bachelor of Science in Mechanical Engineering and a Master of Science in Engineering Science from Rensselaer Polytechnic Institute in Troy, NY. Neil has held engineering and engineering management positions in the auto industry with General Motors where he earned certification as a Lean Six Sigma Black Belt with Six Sigma Academy International. In addition, Neil has held executive leadership positions in business re-engineering and quality and productivity in the financial industry with Bank of America. Neil is a certified Lean Six Sigma Master Black Belt with Corporate Sigma at his own initiative on an assignment with Cisco Systems. His passion is to share his experience and his philosophy to inspire and motivate others to embrace change and to continuously improve. His vision is to be balanced with his professional and personal life and make a great contribution to society globally.