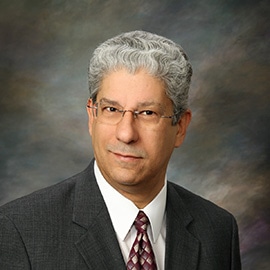 Jonathon Lee Andell
Associate Partner
Jonathon Andell guides organizations toward world-class quality by expertly applying and integrating the philosophies and tools of Lean, Six Sigma, and the Baldrige criteria. A broad base of consulting skills includes: development and administration of training classes, coaching problem solvers and executives, statistical and analytical problem solving, facilitation and team building, executive consulting, organizational development, and project management.
After a distinguished career in manufacturing quality Jonathon became a consultant in 1998, serving clients in construction, design, healthcare, manufacturing, service, and software. For the last three years he has been in the employ of Verizon as a Master Black Belt coach.
He has consulted extensively with the healthcare industry starting in 2003, working with hospital, laboratory, blood bank, pharmaceutical, and software organizations. He has facilitated complete redesign of a hospital's internal supply chain, refocused a blood banking firm's use of quality data, and garnered rave reviews training hundreds in Lean and Six Sigma.
He is renowned for being technically rigorous yet down-to-earth. He has distinguished himself among highly qualified consultants, including selection to conduct train-the-trainer sessions for established Master Black Belts. At the same time, his approach and easy-going style makes Six Sigma methodologies readily accessible to senior executives and hourly workers alike.
Jonathon was among the first group of people officially recognized as Six Sigma Black Belts by Motorola University. He has published and presented extensively on quality applications in healthcare, environmental protection, statistical topics, and quality management.
Jonathon holds BS and MS degrees in Metallurgical Engineering from Purdue and Penn State, respectively. He is a Fellow of the American Society for Quality (ASQ), and a Member of The Institute for Electrical and Electronic Engineers (IEEE).
He has chaired Arizona's "Student Total Quality Management Event", and currently is Vice President on the Board of Directors of a local Community Center. An avid amateur musician, he sang with The Cleveland Orchestra Chorus in several recordings and in concert at Carnegie Hall.