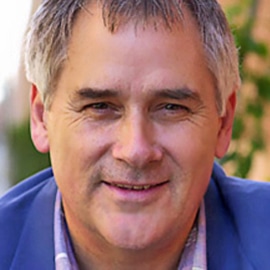 John Delmatoff
Senior Associate Partner
John Delmatoff is a seasoned business executive who has garnered a national reputation for highly innovative and creative problem-solving and he has made a significant contribution to the growth and success of a number of health care organizations across the country for over 40 years.
In his past life, as Chief Executive Officer of First Strategic Group, a publicly-held national health care consulting firm, John's health care experience included consulting directly with health care CEO's and senior executives in the development of their sales, marketing, and business plans. John also served as Director with National Health Enhancement Systems, a world leader in the field of health information technology.
Today, working as an Associate Partner with Creato, John brings a high level of expertise in delivering Emotional Intelligence training and Leadership and Communication Skills training to a growing number of Creato's healthcare clients. He has also developed and delivers several innovative and value-added programs for both Lean and Six Sigma leaders and teams.
In addition, John has reached beyond health care and, as an executive coach with a wide range of client relationships across many different industries, has focused on helping senior executives develop their leadership and interpersonal skills, become more personally effective and building strong management teams. As an Executive Coach and Certified Professional Behavioral Analyst for the past 20 years, John is currently the principal at Pathfinder Executive Coaching where he coaches senior and mid-level corporate executives in a broad range of organizations in the US, Europe and Australia.