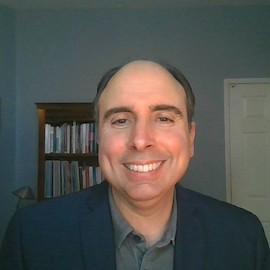 Darren Dolcemascolo
Associate Partner
Darren Dolcemascolo is an internationally recognized lecturer, author, and consultant. As Sr. Partner and co-founder of EMS Consulting Group, he specializes in productivity and quality improvement through the application of Lean and Six Sigma strategies in healthcare, manufacturing, office, and other service environments. Some of the clients for whom he has worked include CalOptima, Caterpillar, Farmers Insurance, General Atomics, Genmark Diagnostics, Guild Mortgage, Hologic, Inland Empire Health Plan, Kingston Technology, Laguna Honda Hospital and Rehab Center, Millipore Sigma, OptumCare, Qualcomm, Teledyne Controls, and ViaSat. A Master Black Belt level trainer and facilitator, Mr. Dolcemascolo teaches Lean Manufacturing and Lean Six Sigma workshops and certification programs in Southern California and Lean Six Sigma Green Belt and Black Belt online training programs.
Prior to co-founding EMS Consulting Group in 2003, he had successfully facilitated Lean transformations in the medical, semiconductor, electronics, aerospace, gas turbine, and capital equipment industries as a technical professional, manager, and consultant.
Mr. Dolcemascolo has written the book Improving the Extended Value Stream: Lean for the Entire Supply Chain, published by Productivity Press in April 2006. He has also been published in several manufacturing and quality publications and has spoken at such venues as the Lean Management Solutions Conference, Outsourcing World Summit, Biophex, APICS, and ASQ. Mr. Dolcemascolo has a BS in Industrial Engineering from Columbia University and an MBA with Graduate Honors from San Diego State University.