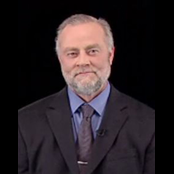 Brad Whittaker
Associate Partner
Brad is a statistics-centric process-improvement Executive, with over 30 years' experience, and 14 years focused on Life Sciences, having a track record of implementing self-sustaining improvement foundations while mobilizing Leaders and Teams on Systems and Processes quantitatively validating and improving the critical few variables impacting their metrics. He was certified as a Six Sigma Master Black Belt while with GE Healthcare in 1998.
Brad has experience building and implementing continuous improvement systems in numerous companies, both as a Director and a Consultant. His Life Sciences experience includes: 2 years as Director of Performance Improvement leading the Fontana, Riverside, San Diego and Woodland Hills CA Medical Centers, 1 year as Managing Consultant of Operational Excellence at Cymetrix Healthcare Revenue Consulting, 3 years Master Black Belt at GE Healthcare, 6 years as Statistical Methods and Validation Manager at Sanofi Aventis Pharmaceutical, and 2 years as a Consultant to Novartis Pharmaceutical and Alere Medical Device.
While at Kaiser Permanente, Brad: 1) Designed Hospital Improvement Systems enabling oversight of key business and clinical metrics thereby dictating improvement projects supported by the improvement advisors he coached, 2) Mentored 27 improvement team advisors and medical center Leadership focused on: patient experience, quality of care, and the efficiency of service, 3) Designed monitoring plans for Clinical Strategic Goals, Patient Health Information Breaches, and Sepsis, and 4) Trained 30 Physicians in the utilization of the Model for Improvement which has PDSA as its foundation.
Brad's foundation for improvement is a metrics focused approach common regardless of the methodology needed for the problem. Methodologies Brad utilizes include: The Model for Improvement, Six Sigma DMAIC, Design for Six Sigma (DFSS), PDSA, Lean, and Capability Maturity Model Integration (CMMI). Analytical skills are inherent to Brad who provides keen attention to detail in work executed or mentored. Continuous improvement when paired with process knowledge, theories, sustainability, and the institutionalization of the wins provide ever increasing business results. No matter what the opportunity the beginnings are fundamental questions needing answers. Leaders want answers that are impactful tomorrow as well as today.
Brad's ability to lead begins with listening and continues with arming people with the tools they need while working to remove barriers and strengthening relationships. Any leader can tell how and what, but Brad believes leading is having people wanting to follow you as opposed to having to follow. It is this type of culture he likes to create. He genuinely cares about people and it shows. He is not prescriptive in how work should be done with the exception being the need to apply a proven methodology along with rationale on why the chosen methodology is the right fit for the problem. Evidence of effort, planning, prioritizing, and re-prioritizing are key characteristics he likes to see in people.
Brad has a BS in Business and a MS in Applied Statistics with a minor in Operations Research from Bowling Green State University. His passion has always been in leveraging his skillset either internally or externally as a consultant in driving improvement with companies. He continues to do this with his consulting in the Life Sciences space as well his development and delivery of online self-paced training in areas such as innovation and experimentation.