According to Forrester Research, "a comprehensive PPM tool investment is likely to provide an ROI of more than 250%."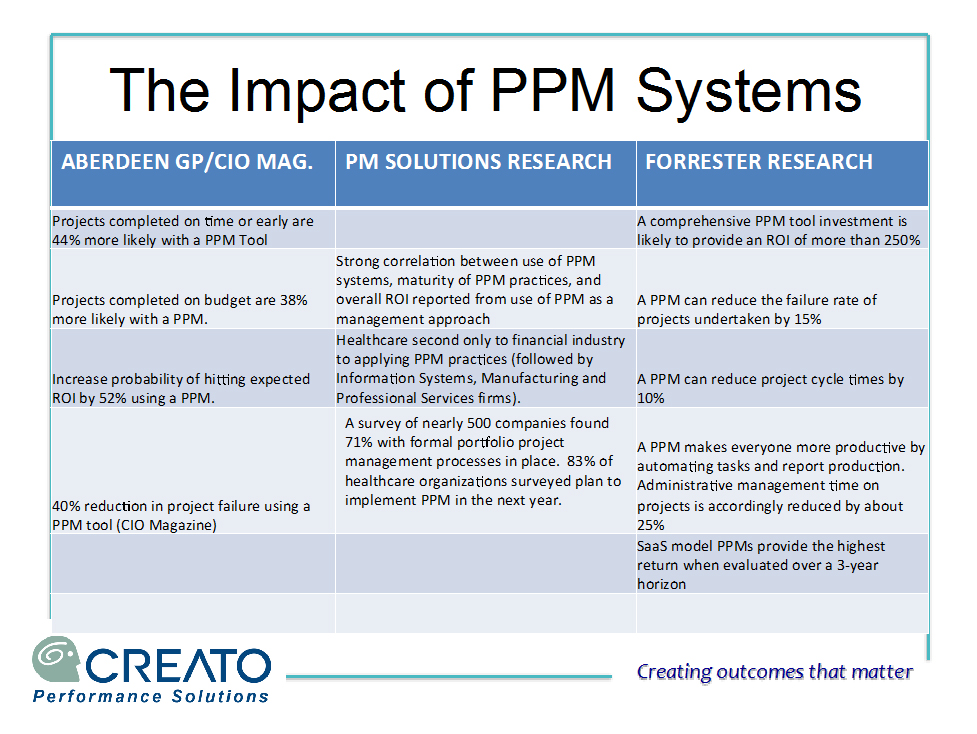 But the benefits of PPM go well beyond financial return. Everybody is made more productive when they leverage the PPM.
How many hours per month do you devote to the preparation of reports or presentation for review by internal audiences? Ask yourself, is this a good use of your time? A competent PPM gives you back that time. No longer are you pushing reports to ambivalent audiences – the audience will pull the most recent report to them on demand, and that report will be automatically updated for them!
It should come as no surprise that most licensees of a PPM system report to us that they have recovered the cost of their investment from the very first project. Creato has documented returns of 7:1 across 150 separate projects completed by 10 clients over the past 10 years. Most clients experience returns of 6:1 in the first year alone!